About Us
---
Employee Feedback
WHAT IS THE JOB LIKE?
---
The best people to answer this question are the employees themselves.
Here is what our very own Base Support Engineer Michael Murphy has to say!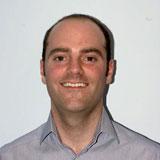 "My name is Michael, I joined Ryanair in 2002 as part of the Engineering Apprentice Scheme. I graduated in 2006 as an Aircraft Engineer and was awarded Apprentice Of The Year.
I also obtained my EASA Part-66 'B1' & 'B2' Licences.
From there I was placed on a Ryanair supplied 'B1' and 'B2' Type Rating Course.
On completion of my type rating and obtaining my Company Approval, I was offered the position of European Outstation Engineer which involved carrying out maintenance on Ryanair aircraft in various bases throughout Europe within the Ryanair network. After four years in this position I developed a vast amount of experience in how the Engineering and Operations part of the company operates.
In October 2010 I was promoted to Base Support Engineer which consists of establishing the Engineering function at new and existing Ryanair bases along with maintaining Ryanair aircraft. I am involved in internal staff training and the training of third party engineering supplier's staff in Ryanair procedures and practices.
To date my role with Ryanair has enabled me to travel to bases throughout Europe and gain great experience in various European airports from an Engineering perspective. I have had the opportunity to work with some amazing people and experience new cultures and countries along the way.....
So I hope to see you in the very near future in one of the many Ryanair European bases!"
---
Patrik is a Type Rating Instructor/Type Rating Examiner and a Line Training Captain.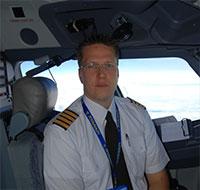 "I joined Ryanair in 2003 as a cadet with a total time of 200 hours. After completing my type rating and line training I moved to our base in Bergamo, Italy. I really enjoyed living in Italy but when the opportunity arose to become a Synthetic Flight Instructor (SFI) at our simulator training center at
East Midlands Airport I immediately applied for the position.
I spent 2 years as an SFI before I had the minimum hours to be considered for a command. The command course was hard work but you are really being prepared for your command from day one in a very well structured way. My experience as an SFI also proved a major advantage during the course.
After upgrading and achieving 500 PIC hours on type I applied for a Type Rating Examiner (TRE) position. I am now a Type Rating Instructor/Type Rating Examiner and a Line Training Captain. Even though I'm a TRE I prefer training over checking since it allows me to get more involved with students and teach. Ryanair has a very large Training function with more than 2000 pilots each doing recurrent simulator training and checking every 6 months and we also train hundreds of new crew every year including Cadets and direct entry pilots giving a huge variety of training and checking."
---
Here is what some of our current crew members have to say:
Aiste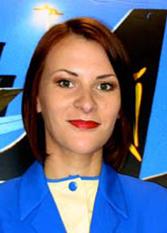 My name is Aiste, I am from Lithuania. I have been working for Ryanair in Dublin since 2006. After my first year I was promoted to the position of Cabin Services Supervisor. I love to be a part of the international company with its different nationalities and cultural diversities. Every day brings me a new story, and if the story doesn't come to me, I can always use our staff travel benefits and take a trip to one of our many other destinations around Europe.
---