---
26.06.13
Ryanair Launches Extended 'Getaway Café' Onboard Menu
NEW HOT MEALS, SNACKS & COCKTAILS NOW AVAILABLE
Ryanair, Europe's only ultra-low cost carrier (ULCC), today (26 June) unveiled the latest mouth-watering additions to its onboard menu, offering delicious new hot and cold meals, snacks and drinks. 'The Getaway Café' is even bigger and better with no fewer than a dozen new tempting treats, including: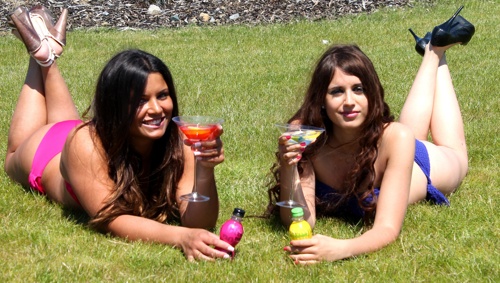 Ratatouille
Sweet & Sour Chicken
Kids' Snack Pack
Cereal Bars, Popcorn and Pretzels
Refreshing Cocktails, Spirits and Cider
Passengers can find 'The Getaway Café' menu inside their free 'Let's Go With Ryanair' inflight magazine and should also look out for our budget-friendly monthly meal deals.
Passengers can also choose from an assortment of aromatic coffees and teas, refreshing soft drinks and a range of alcoholic beverages – including the newly added cocktails – ensuring their flight is as memorable as their airfare.
Ryanair's Robin Kiely said:
"Our 81.5m passengers can look forward to an even more enjoyable flight experience, with the launch of the latest mouth-watering additions to our onboard menu, including hot and cold meals and snacks, cocktails and spirits. Passengers can find our extended menu inside their complimentary 'Let's Go With Ryanair' magazine and on
www.ryanair.com
."
---