---
21.11.12
Ryanair Launches New Onboard Menu
'THE GETAWAY CAFÉ' IS ALMOST AS TASTY AS OUR CABIN CREW!
Ryanair, Europe's only ultra-low cost airline, today (21 Nov) unveiled its mouth-watering new onboard menu, offering a full range of delicious hot and cold food, snacks and drinks. 'The Getaway Café' features an array of tempting new additions, as well as traditional onboard favourites – served by Europe's hottest cabin crew.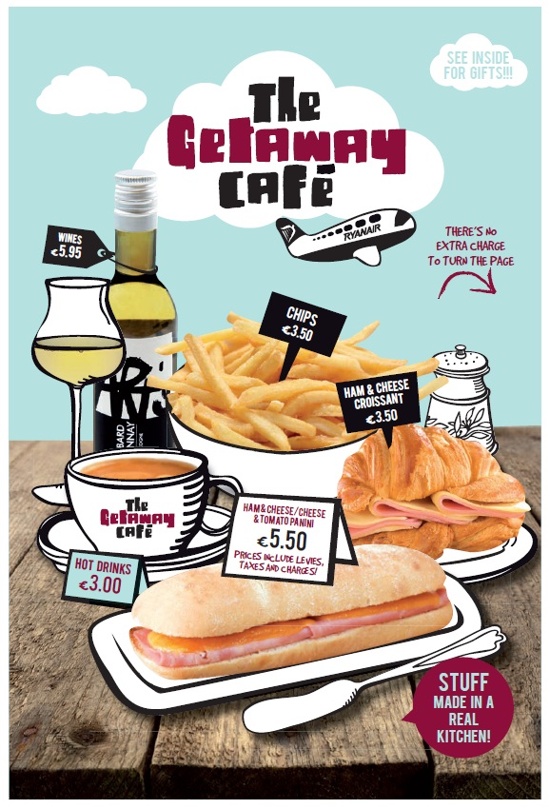 Passengers can find The Getaway Café menu inside their free 'Let's Go With Ryanair' inflight magazine and besides our stunning crew, they can keep an eye out for our delicious new dishes, including:
·
Tantalising chips (served with
free box
)
·
Saucy soups (with
free cup
)
·
Heavenly hot dogs (includes
free ketchup
)
·
Succulent meatball subs (with
free napkin
)
·
Meaty chicken fillet nuggets (served hot at
no extra cost
)
The Getaway Café is also offering a gourmet Snack Pack box, containing Italian mini bread sticks and bruschetta, cheddar cheese, bran table crackers, a cranberry and nut mix, sour cream and chive pretzels and a rocky road choc block for just €6 (including a free box), which will keep you as fit as our cabin crew calendar stars.
Passengers should also look out for our budget-friendly monthly meal deals, with a sandwich, hot drink and Boxerchips crisps on offer for just €8 this month, or a hot drink and biscuits for only €4.

Passengers can choose from an assortment of aromatic coffees and teas, refreshing soft drinks and a range of alcoholic beverages – all served with free cups – ensuring their meal is as memorable as the price of their flight and all served by the sexiest crew in the tastiest café in the sky.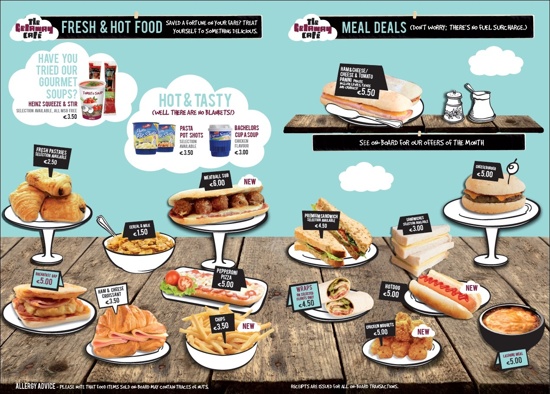 Ryanair's Stephen McNamara said:
"Our 79m passengers can look forward to an even more enjoyable flight experience, with the launch of our mouth-watering new 'Getaway Café' onboard menu – served by Europe's sexiest cabin crew.
Passengers can find our extensive new menu inside their complimentary 'Let's Go With Ryanair' magazine and on
www.ryanair.com
, with a delicious range of hot and cold food on offer, including new subs, hot dogs, soups, chips and an array of drink – all served with free cups, boxes and napkins."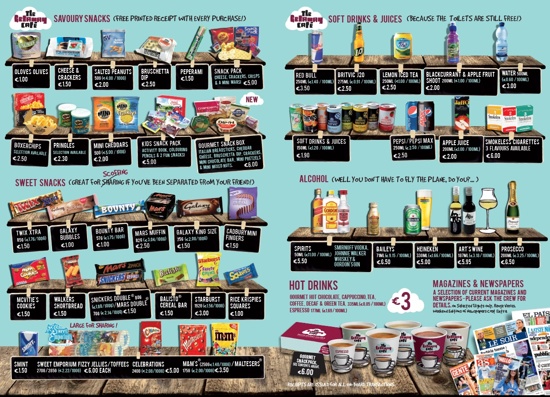 ---