Careers
---
Exciting Engineering Careers in Ryanair
Are you looking for an engineering position that offers a competitive salary, comprehensive training and great opportunities for promotion? Then why not apply for an engineering position to work on Ryanair 737-800 series aircraft delivered through our professional engineering service providers?
Our Engineering Service Providers are:
Germany, Italy & Norway-Bostonair
Spain & Portugal - J.C Aircraft Maintenance S.L
England-Stansted Aircraft Maintenance Services (SAMS)-
Scotland-Prestwick Aircraft Maintenance Ltd
Ireland-Some engineering positions are employed directly by Ryanair
Lithuania- Kaunas Aircraft Maintenance Services (KAMS)
You have worked with the rest…Now work with the best!!
Ryanair is Europe's only ultra-low cost carrier (ULCC), operating more than 1,600 daily flights (over 500,000 per year) from 57 bases, across 1,600 low fare routes, connecting 180 destinations in 29 countries and operating a fleet of 303 new Boeing 737-800 aircraft. Ryanair has recently announced firm orders for a further 175 new Boeing aircraft, which will be delivered between 2014 and 2018. Ryanair currently has a team of more than 9,000 highly skilled professionals, will carry over 81.5 million passengers this year and has an outstanding 29-year safety record.
To provide engineering support to our constantly growing fleet, our engineering service providers are now recruiting for B1 engineers (with certification on 737 NG), CAT A Mechanics and unlicensed mechanics to be based throughout our 44 European bases including the UK and Ireland, Italy, Germany, Norway, Spain and Portugal.
Where will I be working?
The positions are principally in the following bases:
UK
Ireland
Spain
Germany
Italy
Norway
Lithuania
Requirements for Engineering applications
Applications for certified engineering positions should hold an EASA Part 66 B1 Licence preferably with a type-rating on the Boeing 737 NG.
Applicants must hold an EU passport with no restrictions
Excellent spoken & written English is essential.
We require self-motivated individuals who are able to work without direct supervision
Boeing aircraft experience
Hangar and/or Line experienced
Flexible approach to working in fast changing environment
Good computer literacy
Willing to work shift (Days and/or nights)
Reasons to become an Engineer through Ryanair Technics:
Competitive salary rates
Planned rosters
Vacancies across our large European base network
Great potential for internal promotion and career advancement
What is the job like?
The best people to answer this question are the engineers themselves. Here is what our very own Base Support Engineer Michael Murphy has to say!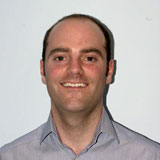 "My name is Michael, I joined Ryanair in 2002 as part of the Engineering Apprentice Scheme. I graduated in 2006 as an Aircraft Engineer and was awarded Apprentice Of The Year.
I also obtained my EASA Part-66 'B1' & 'B2' Licences.
From there I was placed on a Ryanair supplied 'B1' and 'B2' Type Rating Course.
On completion of my type rating and obtaining my Company Approval, I was offered the position of European Outstation Engineer which involved carrying out maintenance on Ryanair aircraft in various bases throughout Europe within the Ryanair network. After four years in this position I developed a vast amount of experience in how the Engineering and Operations part of the company operates.
In October 2010 I was promoted to Base Support Engineer which consists of establishing the Engineering function at new and existing Ryanair bases along with maintaining Ryanair aircraft. I am involved in internal staff training and the training of third party engineering supplier's staff in Ryanair procedures and practices.
To date my role with Ryanair has enabled me to travel to bases throughout Europe and gain great experience in various European airports from an Engineering perspective. I have had the opportunity to work with some amazing people and experience new cultures and countries along the way.....
So I hope to see you in the very near future in one of the many Ryanair European bases!"
If you like what you hear, and you have the energy and commitment to work in a fast paced environment where hard work, initiative and enthusiasm are part of the daily routine then APPLY NOW!
How do I apply?
For exciting positions in Italy, Germany and Norway please send your CV in English to
rtechnics@bostonair.co.uk
For positions in sunny Spain and Portugal, please send your CV in English to
rodriguezj@ryanair.com and ramonj@ryanair.com
For fascinating positions in Lithuania, please send your CV in English to
cv@kams.lt
Please clearly state on your application if you are applying for a Mechanic, CAT A or B1 position.