Ryanair Finance
---
Ryanair finance for all your financial needs. All services including all information and offers on Ryanair finance are operated by Ryanair partners under the agreement of Ryanair.
Choose any one of the services below and save even more money with Ryanair!
Ryanair Travel Insurance
---
Don't Travel Without it!
Cover starts from as little as £6.50/€6.50 for a single trip policy or £39/€54 for an annual policy.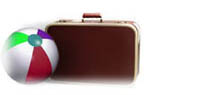 Ryanair - Credit Card *New*
---
Buy with it fly with it!
Fantastic flight offers and great rates!*