21.09.09
SAS discovers how to save money - fly Ryanair
Ryanair, the World's favourite airline, today (21st Sept) showed SAS Director Claus Sonberg how Norwegians can save millions every year – by flying Ryanair instead of SAS. Mr Sonberg flew with Ryanair from Oslo (Torp) to London (Stansted) - saving over 1,400 NOK by snapping up Ryanair's low fares instead of SAS's very high fares.
However, Mr Sonberg could have saved over 2,300NOK had he:
a)
brought one 10KG piece of hand luggage instead of checking in a bag,
b)
selected Ryanair's FREE form of payment, Visa Electron, and
c)
declined travel insurance, priority boarding and mobile phone booking confirmation – all of which are hidden in SAS's high fares.
Ryanair provided a breakdown of the Ryanair fare vs. the SAS fare to explain why millions of SAS passengers are switching to Ryanair's low fares:
| | | | |
| --- | --- | --- | --- |
| Cheapest Fare* | SAS fare Oslo-London (NOK) | Mr Sonberg's Ryanair fare (NOK) | Ryanair saving (NOK) |
| Fare incl tax | 3,344 | 970 | 2,374 |
*14th Sept - Day Mr Sonberg booked his Ryanair flight
Ryanair's Stephen McNamara said:
"We welcome Claus Sonberg to the world of low fares air travel. Hopefully SAS will now understand why millions of passengers opt for Ryanair's low fares over their high fares. Mr Sonberg saved over 1,400NOK but could have saved over 2,300NOK had he decide against discretionary charges such as hold baggage and travel insurance. Mr Sonberg saved a fortune and arrived in London (Stansted) 9 minutes ahead of schedule, thanks to Ryanair's unrivalled punctuality.
Now that we have demonstrated how SAS can save over 2,000 NOK on staff travel we expect all of the SAS management to fly with Ryanair. As well as the undeniable cost savings SAS managers can be assured that by flying with Ryanair instead of SAS they can avoid any strike related cancelations or delays."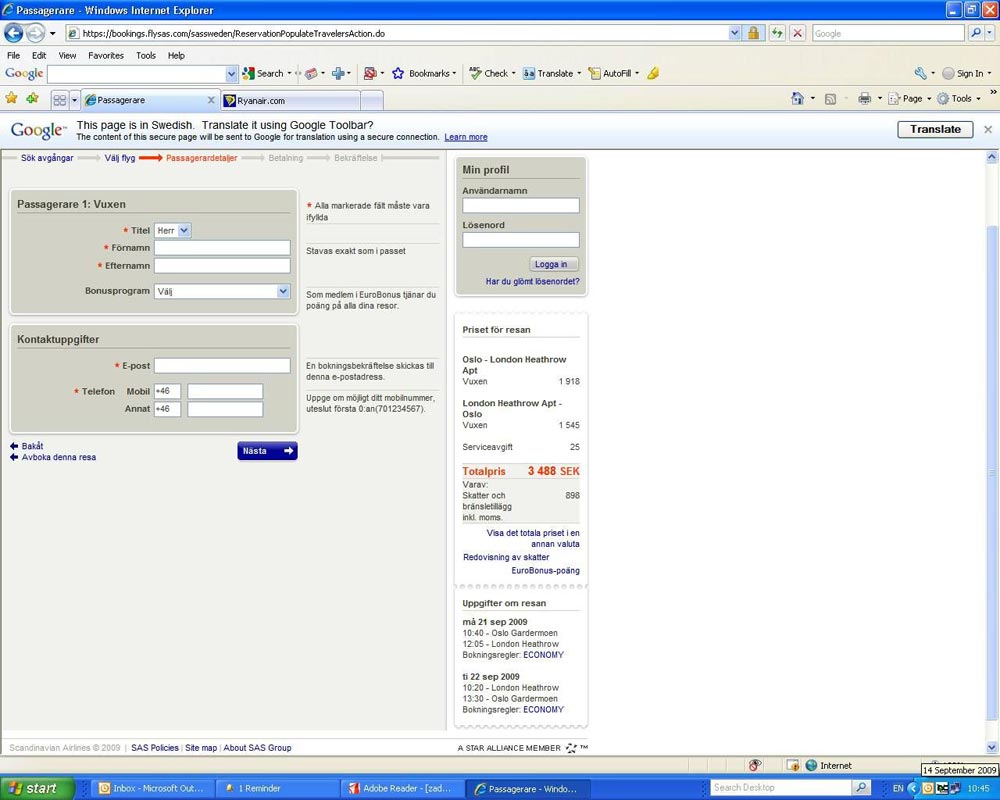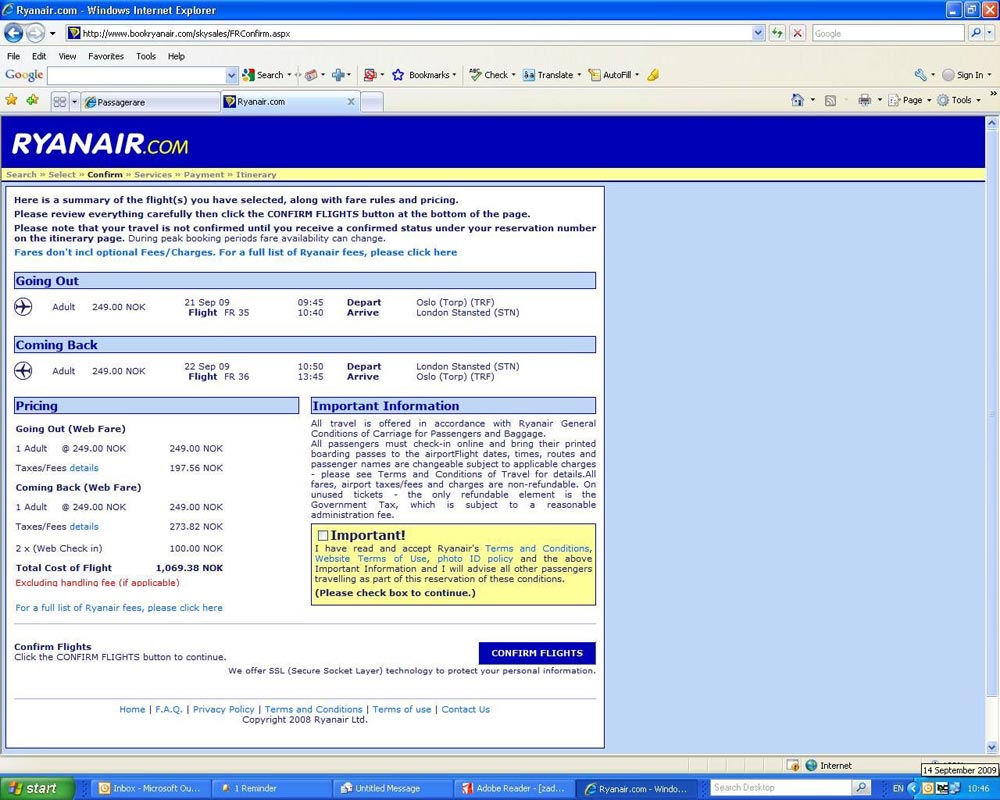 ---